Christmas Day 1914
As day dawned over a Flanders battlefield, soldiers who had faced each other in combat climbed out of their trenches.

In the middle of No Man's Land the enemies tentatively shook hands and declared an unofficial truce.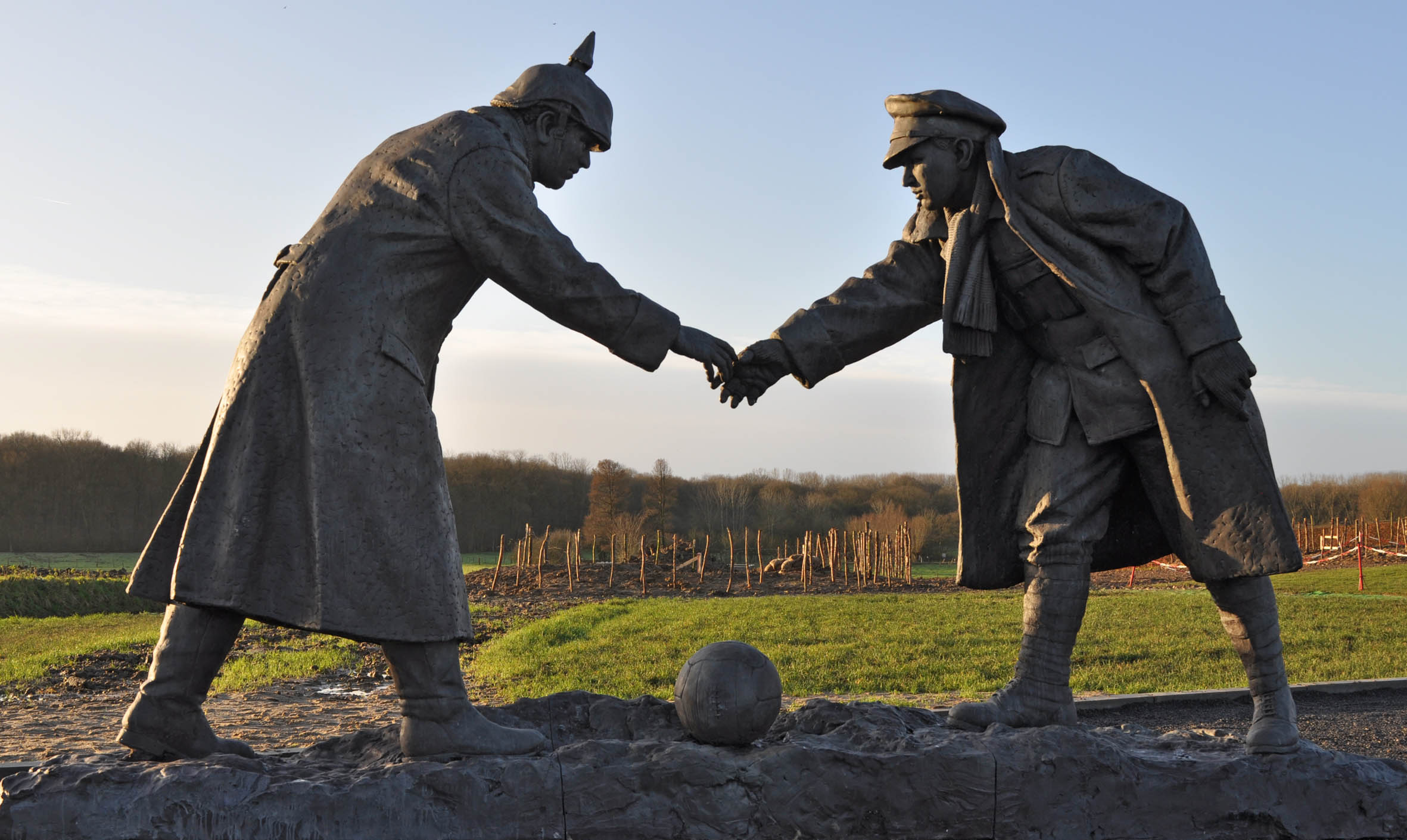 Christmas Day 2014
In these now peaceful fields stands a statue of two enemy soldiers, their outstretched arms nervously offering the hand of friendship.
We are here to mark this historic moment. To commemorate the Truce. To honour the bravery of those young men " who decided not to fight".